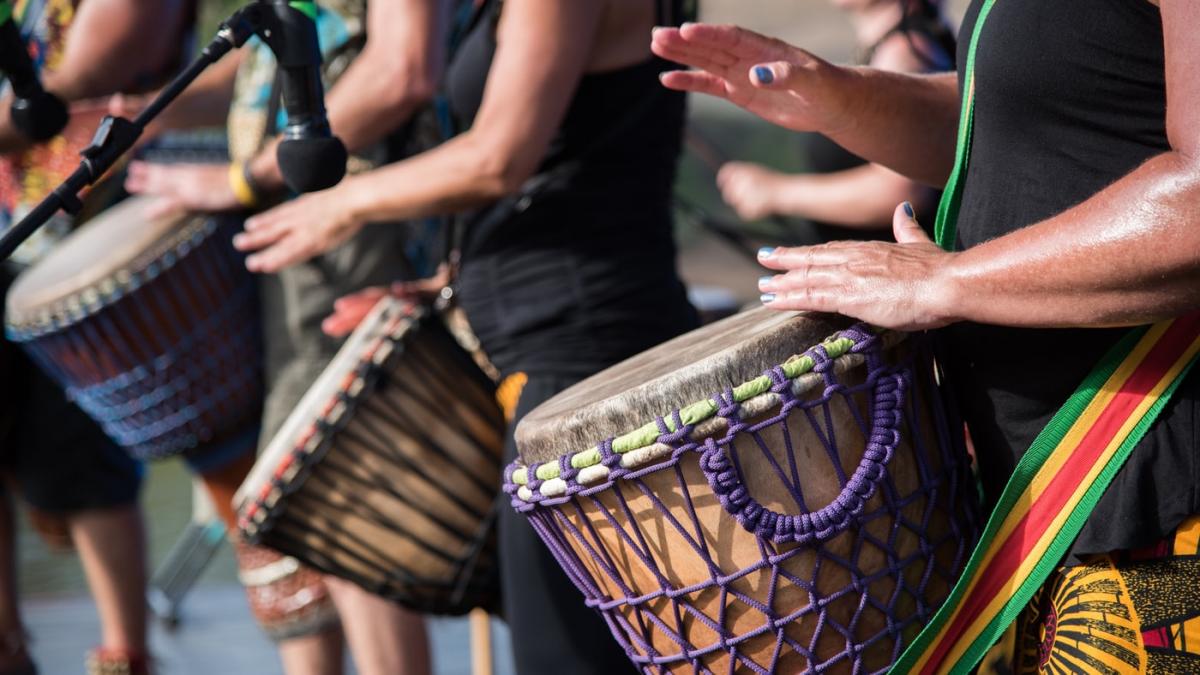 The Pan-African Composers' and Songwriters' Alliance
About PACSA
The Pan-African Composers' and Songwriters' Alliance is an organisation that exists to lobby for the interests of composers and songwriters in the region. Based in South Africa, its aim is to develop copyright in this complex and rapidly developing region while helping artists to better understand their right to fair remuneration.
PACSA was founded in 2010 at a meeting in Dakar, Senegal by twenty-five associations of music composers and songwriters, each representing a different African country.
This membership has grown significantly and now PACSA represents a total of 35 member associations with 16,500 composers and songwriters across the entire continent. Since 2014, PACSA has been partnering with CISAC to help review and compare the copyright situation in 40 different African nations.

16650
Artists Represented

35
African Society Members

2010
Established
Copyright in Africa
Composers and songwriters in Africa face a significant challenge in the licensing of their work. Today piracy is widespread and while this has a devastating effect upon the artist's ability to be fairly paid, many governments are not seriously addressing it.
Where rights agreements do exist, the management of these contracts is not always conducted at the necessary standard. Either through a lack of legislative understanding, poor training or simple bad management, the net result is the same. Artists are not always fully or fairly paid for their creative work.
How Did This Situation Arise?
The essential premise of copyright is not universally established or seriously implemented. Political leaders in Africa often do not even consider this part of their agenda and as a result very little funding or enforcement takes place. Part of PACSA's role is to lobby these governments to help them understand the impact that this has on the culture and economy of their nations and encourage them to modify their statutes.
What is the Effect?
The effect of this is particularly pronounced for new or young artists. With a lack of fair payment they need to make a tough decision to either earn a livelihood or produce art. PACSA believes that these two alternatives should never be mutually exclusive.
Angélique Kidjo
As an artist, strong authors' societies have been crucial to my success. They are the ones that fight for my rights and make sure I get paid when my music is played anywhere in the world. Unfortunately, many African artists are still not receiving royalties. We need to come together as a global community of creators, speak with one voice and raise all ships.
– Angélique Kidjo, Singer/Songwriter, Benin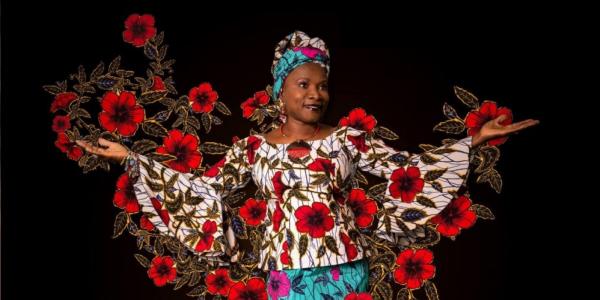 African composer and songwriter, Angelique Kidjo
PACSA's Work
PACSA is taking a pro-active approach to improving the situation for composers and songwriters in Africa. It is working to develop the concept of the law of copyright, attend all major events involving African songwriters and work closely with key partners, both in Africa and abroad.
There are four key elements to PACSA's work:
Placing positive pressure on governments helps them to understand the importance of musical creators to their culture and economy. They must understand the impact that piracy has as a disincentive for creativity and address it seriously with the full weight of the law.
They must also consider the music industry as a real contributor the national economy and a stimulator of growth. The recent United Nations Creative Economy Report described culture as "both a driver and an enabler of human and sustainable development". Its impact cannot be understated.
Governments are fundamentally responsible to their people and so increasing the public awareness of artists' rights issues is essential. PACSA are pushing forward by sharing information online via this website and a soon to be launched social media programme and by more direct methods.
One example of this is the creation of special awareness events such as school copyright day. Aiming at the consumers and creators of tomorrow, this is particularly effective in starting a bottom-up movement to value creative work.
Another element to PACSA's work is to actively drive up the standards of royalty collection and the understanding of artists' rights across the entire industry. One avenue for this is the sharing of online information for new composers and songwriters to help them appreciate the rights they already have and give them the knowhow to properly protect their work.
PACSA is also in the process of creating an international training centre for copyright in Burkina Faso. This centre will be open to the members and staff of African collecting societies and provide hands-on training in technical documentation, processing and equitable distribution of rights.
PACSA is working closely with a number of the world's leading copyright organisations to help get the plight of African composers and songwriters on the global agenda. Recent alliance partners include the International Confederation of Societies of Authors and Composers (CISAC) in Paris, the World Intellectual Property Organisation in Switzerland and the global cultural organisation UNESCO.
In each of these partnerships, PACSA is also acquiring support for their other activities and gaining momentum to introduce real change into the region.
Good Governance
As well as offering training on transparent business practices and robust processes, PACSA leads by example by operating to the highest standards of governance. The organisation has been accredited by CISAC, the World's leading network of author's societies, as adhering to their extremely stringent professional rules and binding resolutions.
Additionally, NORCODE, the Norwegian Copyright Development Association, has independently reviewed PACSA's operations and declared them suitable to receive funding to help strengthen the situation for rights holders in Africa.
These are two of the most rigorous tests of collective management governance in the world and PACSA is proud to have passed both. It places the organisation in a very exceptional group of international bodies that are deemed fit to drive the campaign for artists' rights forward.
Richard Bona
For me, authors' rights are an imperative for finding balance in my creative activity. It is thus important to use all means necessary to ensure their protection and survival.
– Richard Bona, Songwriter, Cameroon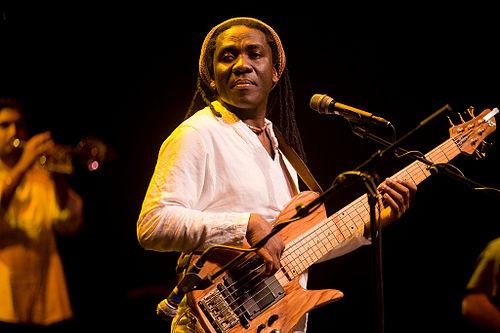 African composer and songwriter, Richard Bona (© Geert Schneider)
PACSA President's Message
"It is for me an honor and a privilege to be worn by my peers as President of the Pan African Alliance of authors and composers. I especially want to thank them for their trust. I always considered it a privilege to work in the Executive Committee of that Alliance. Have the chance to be president is an additional privilege.
More than anything else, this is an extraordinary opportunity to bring the voices of African writers and composers in advocacy with African governments and other decision makers across Africa and the world in relation to their rights – and protection, social status, profession and career.
To be a source of change, all African writers and composers should be able to fulfill their full potential. For this, they must be imbued with the legislation of their rights in their respective countries, they should not suffer from any form of discrimination, much less plunder because piracy, which inevitably leads to loss of all actors the music industry (musicians, producers, owners of recording studios, record stores …), is a real economic banditry well organized and that costs a ton of money to African writers and composers and even African countries.
These questions can not definitely find solutions without real political will, I think that is a shared between authors and composers of music and African states to which they belong responsibility. In this sense, the PACSA, insofar as possible, looks forward to working with all African policymakers during my mandate. In addition, because we also need the help of international institutions such as CISAC, WIPO, UNESCO … to develop and popularize the copyright in Africa, we hope we can count on their support and goodwill.
The example of the World Intellectual Property Organization (WIPO), which comes to co-opt the Pan-African Alliance of authors and composers as his observer, Africa, copyright and neighboring rights law to author contributes to the PACSA and its activities a swing. It also emphasizes that things must change.
I see the natural consequence of increasing the credibility of PACSA, innovation and the increased importance of the missions that are ours consisting not only to defend the interests of African writers and composers but also protect the African musical heritage against looting.
I hope I can count on the support and goodwill of all African writers and composers and all African decision makers so that together we promote the development of African artistic and cultural heritage for the benefit of Africa."
Sam MBENDE – Cameroon, 2014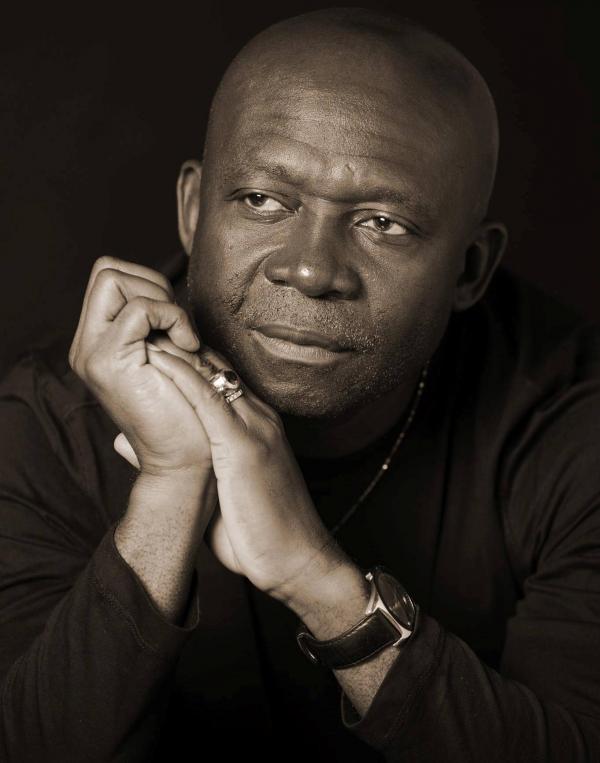 Sam MBENDE